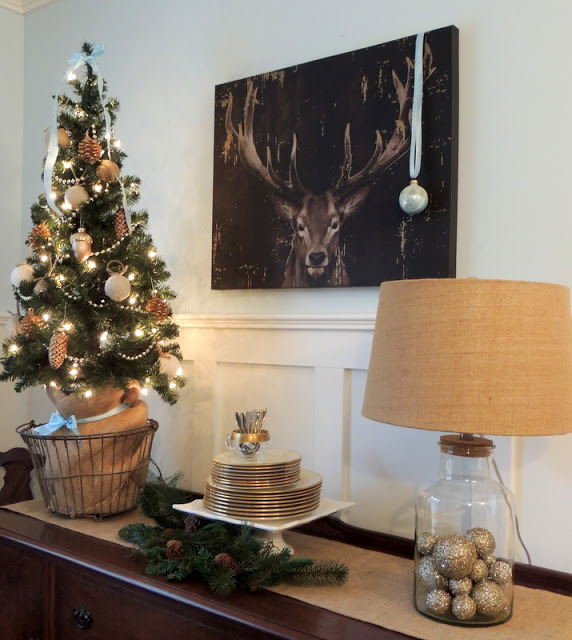 I'm taking my time this year.  Why rush the most wonderful time of the year, right?  So today I am beginning my efforts at a gilded burlap Christmas in our dining room. 
The inspiration came about by this reindeer I found at half price yesterday while perusing the aisles at Hobby Lobby  (with 1082 other shoppers...yikes!)
I think this guy displays a Christmas ornament from my grandmother's Christmas tree honorably.  We will miss her this year.